Zagreb presents a tourist card for wheelchair users
Blue Line will make it easier for people with disabilities to explore the Croatian capital
Earlier this month, the Zagreb-based organization Telephone unveiled a new tourist card for the disabled. More specifically, he has mapped out a route that will allow wheelchair users and tourists with reduced mobility to visit the Croatian capital more easily.
How to get to the city's main attractions
Entitled 'Blue Line', the tourist map presents 12 downtown landmarks. Going further, he describes the wheelchair accessible routes in the capital as well as recommended directions.
The Blue Line card (Source: Plavi Telefon on Facebook)
The 12 tourist attractions listed in the 'Blue Line' map are:
Ban Jelacic Square
Zrinjevac Park
King Tomislav Square
Botanical Garden
Croatian National Theater
Petar Preradovic Square
Funicular
Lotrscak Tower
St. Mark's Square
stone door
Dolac Market
cathedral
Where to find the map
According to Plavi Telefon, the creation of this card required many months of effort and planning, as the organization sought the support of the Faculty of Education and Rehabilitation, the CeDePe association and the Tourist Board. from Zagreb.
On its website, the latter published the Blue line map in digital format, allowing tourists to download or print it themselves. Alternatively, they can also Pick up a free copy of the map at one of the information centers of the Zagreb Tourist Board.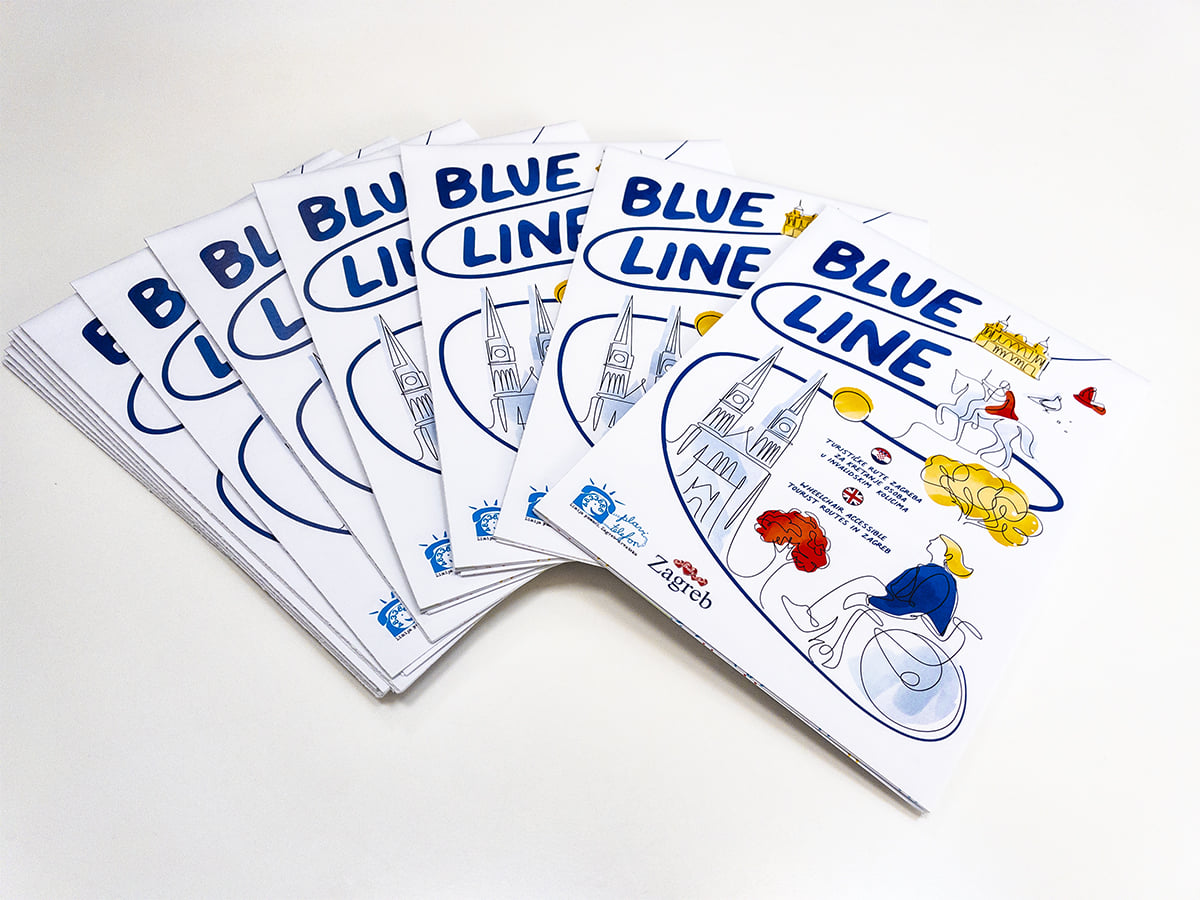 The Blue Line card (Source: Plavi Telefon on Facebook)
Speaking to local media, Blue Line project manager Miran Vučenović noted that the new tourist will place Zagreb on the list of accessible European destinations. As a follow-up to this, other European cities have also started mapping out accessible routes, with the Greek capital unveiling 8 routes for tourists with motor and visual impairments in December 2021.
On Facebook, Plavi Telefon revealed that he is also currently developing a mobile application this will make it easier to explore the Croatian city.